Hydraulic Ram Repair
Hydraulic Rams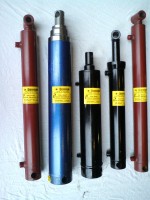 Quick Repairs or Replacements

All types & makes of hydraulic rams

Pressure tested

Excellent workmanship

Quality parts
Problems with your hydraulic rams? At Brian Murphy Precision Engineering we can provide you with the solution. Our quick and efficient repair service will have you back on track in no time.
Common Hydraulic Ram /Cylinder Problems
We can handle all your hydraulic ram repair problems in-house. No matter how badly damaged your ram may be, we can provide a remanufacture solution. Common problems include:
Bent or scored rods

Leaking hydraulic seals

Dented or scored hydraulic Cylinders

Rusting or pitted Chrome

Worn and or damaged mounts
We can easily manufacture replacement hydraulic ram parts as we stock a huge quantity of materials within our engineering workshop so we are able to repair or replace any type, make or size of your hydraulic ram.
We provide you with a quotation to repair or replace your broken hydraulic ram once we have assessed and dismantled it. And as we can supply you with a new ram quickly as we can manufacture a replacement in our own engineering workshop.
We only use top quality materials for all our parts such as chromium plated piston rods and cyclinder tubes as well as quality seals.
Corrosion Resistance
If your are working on board ships or offshore you may have hydraulic rams which are required to be corrosion resistant. We also manufacture replacement rods and parts in several grades of corrosive resistant stainless steel.
We will ensure that your plant is back working as soon as is humanly possible.
Please
contact
Brian Murphy Precision Engineering Ltd - for the best hydraulic ram advice.
---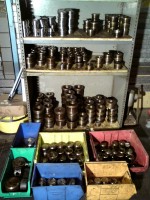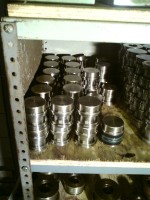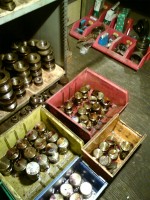 Brian Murphy Precision Engineering provides Hydraulic ram replacement and repair throughout Ireland for all applications including:
Forklift trucks | Excavators | Loaders | Lorry mounted cranes |Agricultural machinery | Forestry machines | Steering rams | Mobile cranes | Grabs | Compactors | Hatches | Latches | Ramps | Visors | Car decks | Deck cranes | Skip loaders | Industrial machinery | Process machinery | Refuse vehicles | Low loaders | Access platforms | Ships cranes | Slurry tankers | Power stackers | Reach trucks|